About Us
Isthmus Training Institute (ITI), part of the IBS Group, was founded to fulfill the training requirements of the STCW 1978 as ammended and is a company at the service of the International Maritime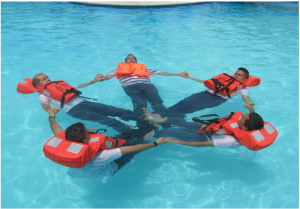 Community where a great spiritual strength is required by all its members to successfully fulfill all its clients' demands, even under the utmost of circumstances.
ITI (an ISO 9001 certified company) is a Recognized Training Center authorized to conduct STCW courses under the Panama Flag State Administration, with a continuously thrive for excellence and improvement. Our organization promises to maintain a process of continuous improvement in order to achieve leadership in the field of marine education and certification.
Therefore ITI strongly demands from its representatives to ensure that every training is performed fully in accordance with highest applicable maritime standards. Our philosophy is to prepare an individual for their professional mariner qualifications to prevent accidents that can be harmful for the seamen and the marine environment. Our primary focus is for students to learn the subject material by seeing, hearing & doing! Client satisfaction is one of our primary considerations.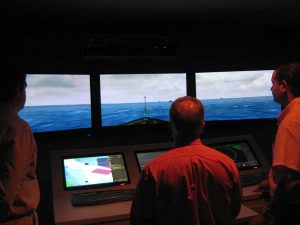 Since our beginning in 2005, ITI has been contracted to perform training and certification for various Cruise Line Companies, Ship Managers and other Organizations.Conducting courses and seminars to fulfill our clients needs. Our staff will facilitate either at our training centers or on site. The training conducted for the cruise line personnel may be conducted onboard. By conducting the courses onboard helps to minimized the cost to the seafarers and the company that required the certifications. The training schedule were adjusted to facilitate the management onboard, as long as the required material and demonstrations were completed as per the Model Courses set out by the IMO.
Our vision is to maintain Regional Training Centers (RTC) worldwide to promote our services and be able to offer existing or new crewmembers and shipboard staff the opportunity to receive quality training and certification to be able to work onboard vessel. These RTC are staffed by professional mariners with years of experience in the maritime field and have had special training in order to fully comply with the standards required by the STCW Convention.